Start A New IT Career With
The Best Software Testing Course In Ahmedabad
The Best Project Based
Software Testing Course In Ahmedabad
Our Software Testing course in Ahmedabad is a program that teaches individuals the skills and techniques needed to test software applications for quality assurance. Additionally, our course covers the fundamentals of software testing, including test planning, test design, test execution, and test reporting. And it also covers various testing methodologies, such as black-box testing, white-box testing, and grey-box testing.
In a software testing course, students will learn how to create test cases, test scripts, and test plans. They will also learn how to use various testing tools. Such as test management software, automation testing tools, and defect tracking systems.
Many institutes and coaching centres are offering Software testing course in Ahmedabad, including universities, colleges, and training institutes. These courses may be taken in-person or online. And they may range from short-term certificate programs to full-fledged degree programs.
We can assure you that our software testing course in Ahmedabad can be beneficial for individuals who are interested in pursuing a career in software testing. As well as for software developers who want to learn more about testing their own code.
Job Opportunities You Will Get
After Completing Software Testing Course
After completing a software testing course, you can pursue a variety of career paths in the software industry. Here are some of the best career options after software testing course:
Software Tester: Obviously, this is the most common job role after completing a software testing or QA course in Ahmedabad. As a software tester's primary responsibility is to ensure that software applications are free of defects and meet the requirements specified in the project scope.
Test Analyst: As a test analyst, you will be responsible for creating and executing test plans, designing test cases, and analyzing test results. You will work with stakeholders to ensure that software requirements are met, and you will identify and report on defects and issues.
Automation Test Engineer: As an automation test engineer, you will be responsible for developing and maintaining automated test scripts using specialized testing tools and programming languages. Also, you will work closely with software developers to ensure that the automated tests are integrated into the software development process.
Performance Test Engineer: As a performance test engineer, you will be responsible for testing software applications for their performance, scalability, and reliability under different load conditions. And you will design and execute performance tests, analyze test results, and report on performance issues.
Quality Assurance Manager: After completing our QA Course in Ahmedabad, you will be responsible for overseeing the software testing process and ensuring that the software product meets the quality standards set by the organization. Additionally, You will manage the testing team, develop test plans, and work with stakeholders to ensure that software requirements are met.
Test Manager: As a test manager, you will be responsible for managing the software testing team, creating test plans, and ensuring that the testing process is efficient and effective. Also, you will work with stakeholders to ensure that software requirements are met, and you will report on testing progress and results.
Why Should You Join
Our Software Testing Course
After completing our QA Course in Ahmedabad, you will become an essential part of the software development process, and the demand for skilled software testers is on the rise. Hence, businesses continue to rely on software applications, the need for software testing professionals is only going to increase. Therefore, by joining a software testing course, you can gain the skills and knowledge needed to succeed in this growing field.
After completing our software testing / QA course in Ahmedabad you will have a high-paying career with excellent job prospects. Also, according to industry reports, software testing is one of the fastest-growing occupations in the tech industry, and the job outlook for software testers is very positive. Additionally, with the right skills and experience, you can advance to senior roles such as test manager or quality assurance manager, which offer even higher salaries.
Secondly, completing our QA course in Ahmedabad will present you with many career options. It includes but not limited to manual testing, automation testing, performance testing, and mobile testing. therefore, by joining our software testing QA course in Ahmedabad, you can explore these different areas and find the one that best suits your interests and strengths.
Hence, as a software tester, you play a critical role in ensuring that software applications are of high quality and meet user requirements. Therefore, by joining a software testing course, you can learn the latest testing methodologies, tools, and techniques, which will help you to identify defects and issues early in the development process. This, in turn, can lead to improved software quality, reduced costs, and increased customer satisfaction.
Lastly, the field of software testing is constantly evolving, with new tools, technologies, and methodologies being introduced all the time. Hence, by joining a software testing course, you can keep up-to-date with the latest trends and developments, and continually improve your skills and knowledge. So, it can help you to stay ahead of the competition and advance in your career.
However, if you have any question or confusion, please do not hesitate to contact us at +91 701 620 4257.
Our top placed candidates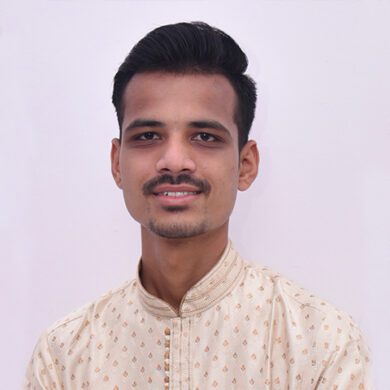 Svaapta-IT Ally Solutions Pvt. Ltd.
Horizontal Integration India Pvt Ltd
TecSo Charge Zone Pvt. Ltd.
Horizontal Integration India Pvt Ltd
Webbrains Technologies Private Limited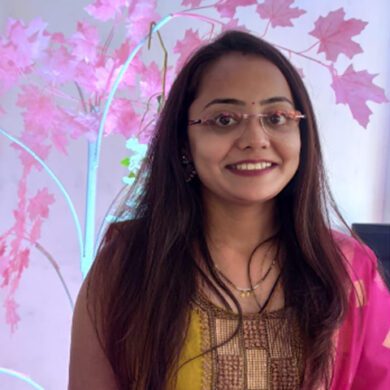 Bhavi Technologies (India) Pvt. Ltd.
What Makes Weltec Different
It's a good place to learn and grow. I am still learning here and l enjoy it. In Weltec teachers are very good and helpful. And ya the best thing is I got the job from here.
Sangita Prajapati
Back-End Developer
WELTEC, the top IT institute, offers job-oriented courses. Hiren Sir's guidance led me to start my IT course, transforming my career with expert mentoring. Grateful for this transformative experience!

Grateful for Weltec: Best mentors, flexible timing, supportive environment. Enhanced technical and communication skills. Placement team secured ideal IT job. Highly recommended.

Anamika Rami
Back-End Developer
I was initially unsure about IT courses due to my commerce background. I am grateful for the helpful, polite teachers and staff, who are always supportive and kind.
Vadodara's top institution, Weltec, excels with supportive faculty, excellent teaching, instant doubt resolution, valuable career advice, superb job assistance, and effective interview training. Grateful for my job.

Hi, I'm Abhishek! Completed my IT course at WELTEC. Great experience, with excellent training, and placement support. Highly recommend this institute. Worth considering!
Abhishek Singh
Data Analyst
WELTEC Institute is a very good center for the IT field. Excellent teaching staff and is very helpful any time. Thank u Hiren sir and Mehul sir for your guidance.
Weltec, the IT solution, offers experienced faculties, constant guidance, effective interview techniques, flexible schedules, and affordable courses. It shaped my IT career; discover it yourself!
Sarthak Musale
UI/UX Designer
It's an ideal IT coaching. Exceptional faculty, effective teaching, and constant support. Flexible timing, supportive environment. Life-changing institute with helpful non-teaching staff. Grateful for the education. Thank you!
Bhavisha Patel
UI/UX Designer
Prime IT Training Centre. Expert staff, proactive management. Tailored advice, consistent growth monitoring. Versatile faculty, abundant learning. Your gateway to a promising future.

Kemmy Jadav
Software Tester
Have any further Question?
How Our Training Programs Are
Different From The Rest
| | Video Courses | Bootcamps | Weltec |
| --- | --- | --- | --- |
| Real Work Experience | × | × | ✓ |
| True, Project-Based Learning | × | ✓ | ✓ |
| Live Sessions & Mentorship | × | × | ✓ |
| Job-Ready Portfolio | × | ✓ | ✓ |
| Placement With Top Companies | × | × | ✓ |
| Preparation For Interview | × | × | ✓ |
| Career Guidance | × | ✓ | ✓ |